In recent history it was possible to set up labs to test new technologies in a lab. This was due to the ease of deploying VMs to run test work loads. But what do you do when these services become cloud services? Most companies aren't keen on the idea of paying for a sandbox environment even when there is a quantifiable value to having it.
Microsoft have provided a solution for this if you are a developer through MSDN but now they have opened up access to their cloud services through Developer.microsoft.com.
You can join their Dev Program at Developer Program – Microsoft 365. This allows you to deploy a new tenancy and includes 25 E5 licenses (just without Windows, and PSTN services). These licenses expire every 90 days but at this stage can be renewed so is an amazing deal.

These tenancies originally expired after 90 days which was good, but the change to allow renewals is outstanding.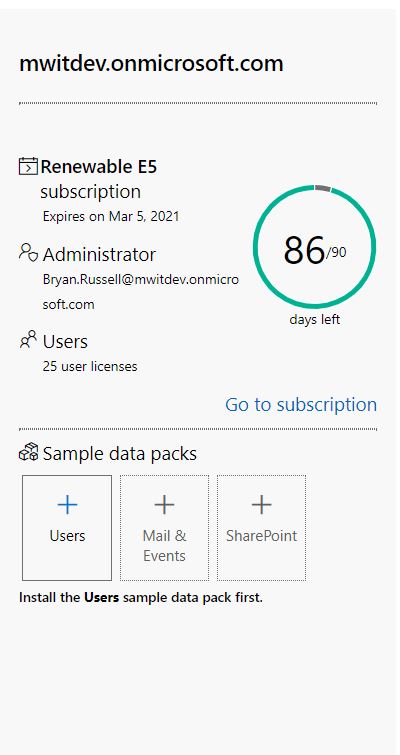 Just remember that since you are the admin of this environment that it still needs to be secured.
Also don't get too attached. Microsoft could always change their mind and go back to non-renewable tenancies.